---
Functional Independence Measure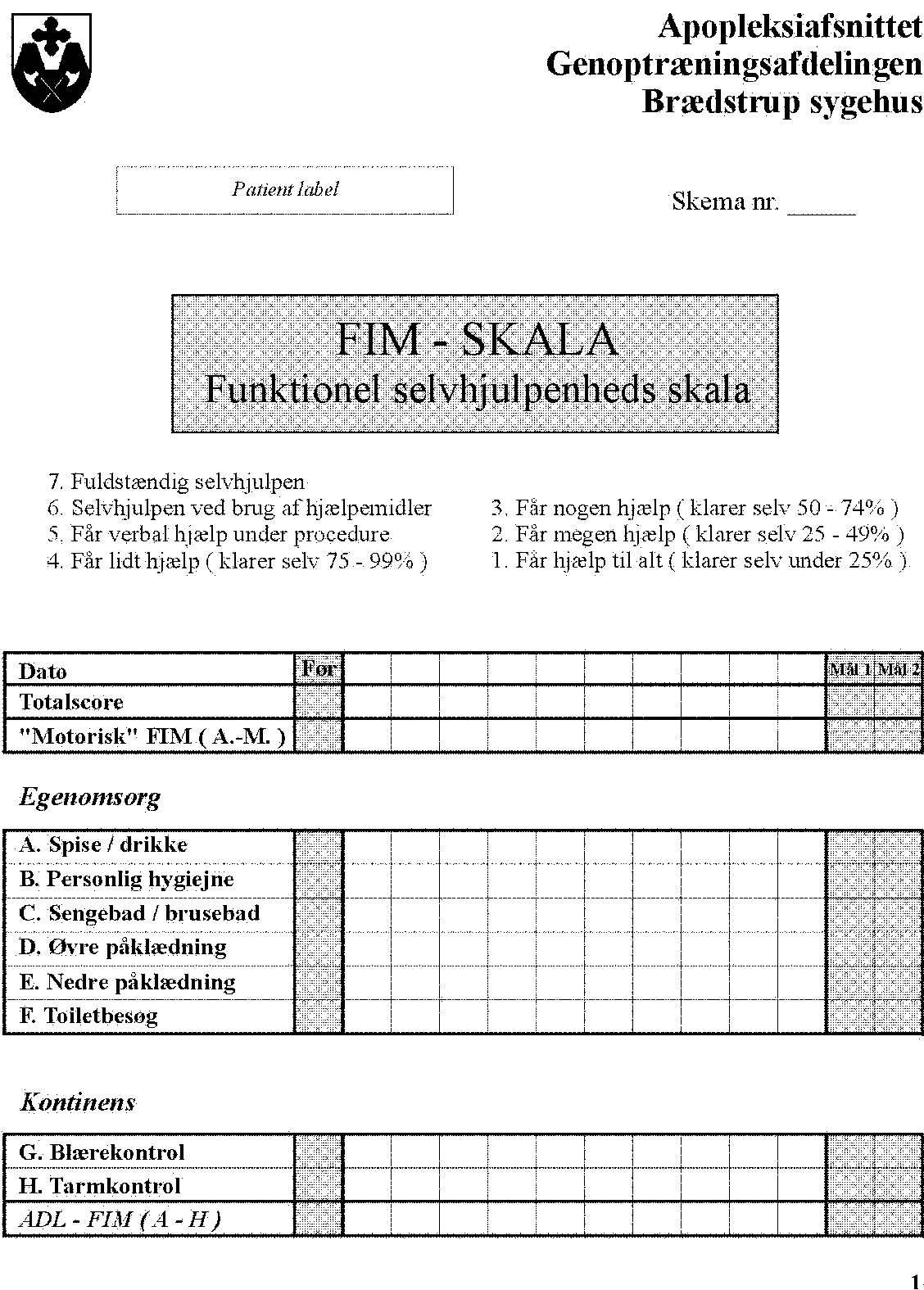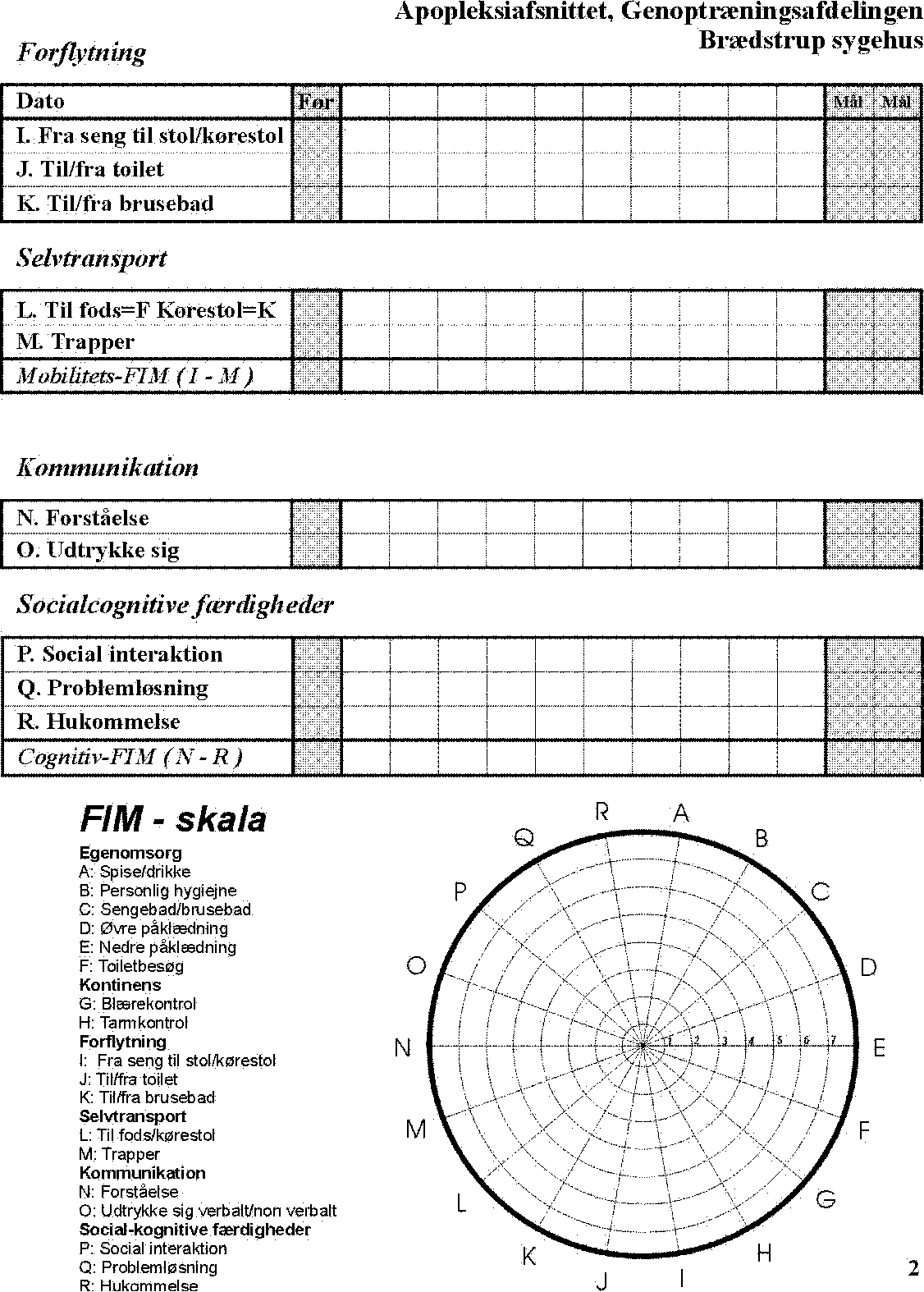 Ref.:
Dodds TA, Martin DP, Stolov WC, Deyo RA. A validation of the functional independence measurement
and its performance among rehabilitation in patients. Arch Phys Med Rehabil.1993;74:531-536.
Guide for the Uniform Data Set for Medical Rehabilitation (Adult FIM), Version 4.0. Buffalo, NY:
State University of New York at Buffalo; 1993.
Hamilton BB, Laughlin JA, Fiedler RC, Granger CV. Interrater reliability of the 7-level functional
independence measurement (FIM). Scand J Rehabil Med. 1995;27:253-256.